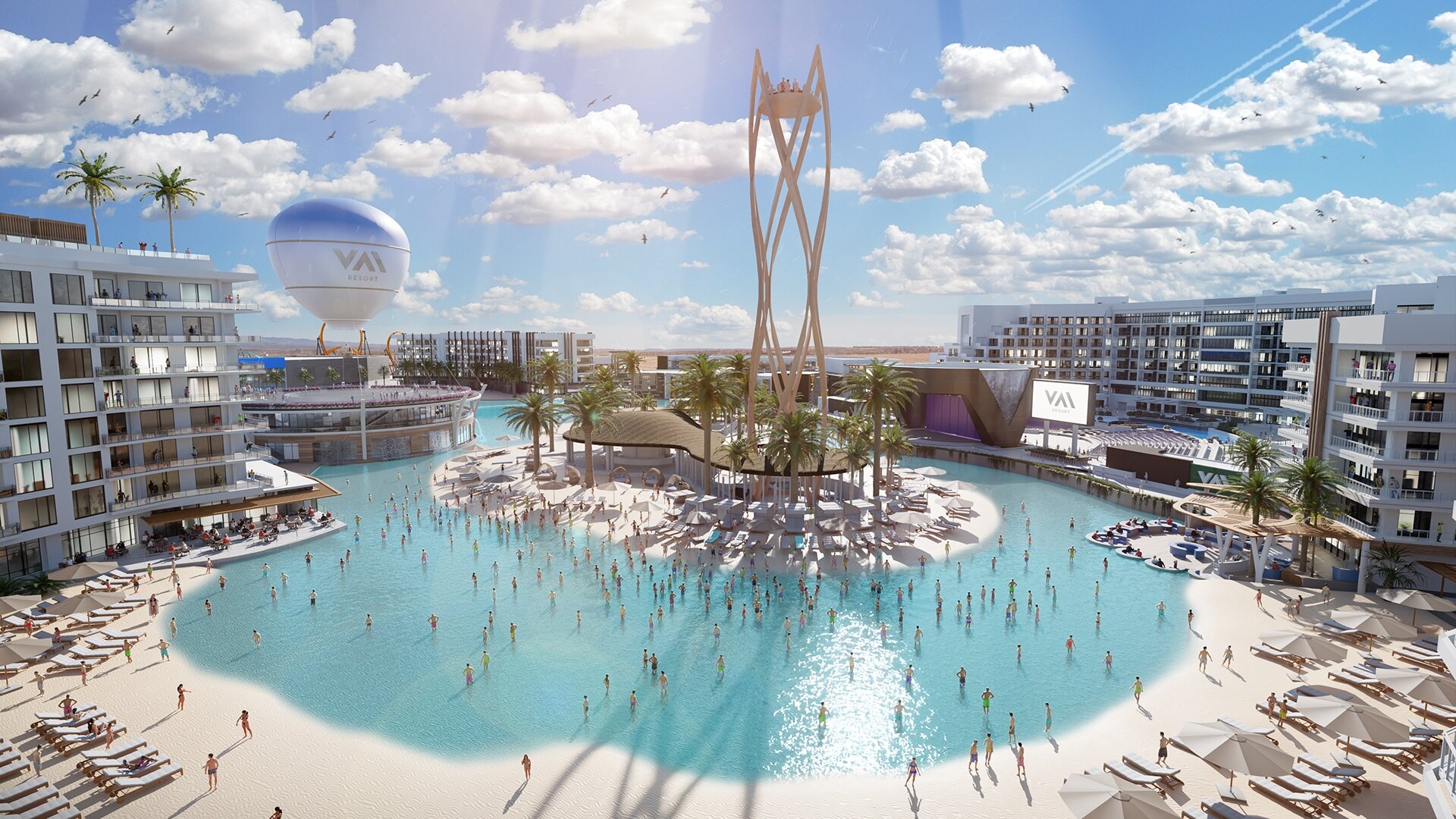 10 Oct

VAI Resort Arizona Unveils Bold Vision

VAI Resort is set to transform Arizona's luxury hospitality landscape when it opens its doors in late 2024 with a promise to create an immersive experience that showcases the fusion of elegance and innovation while celebrating the grandeur of the desert. 


With a focus on design excellence, VAI Resort's aesthetic viewpoint draws inspiration from the surrounding landscape, incorporating rugged textures, vibrant hues, and organic forms.

Led by visionary Scott Hillig, President of Design and Development for VAI Resort, the philosophy of the property revolves around creating a unique and experiential environment. As guests step foot into the hotel, VAI Resort seeks to leave a lasting first impression of awe and appreciation. The brand's vision is to envelop guests in an environment that demonstrates unparalleled attention to detail, with every design element carefully crafted no matter which tower or room is selected. "We have infused a musical theme throughout the resort, where every corner resonates with rhythm and harmony," notes Hillig. "The architecture and interior design strike a chord, seamlessly blending elegant notes with unexpected surprises. It's an integrated experience where guests can feel the energy of the music in every heartbeat of the hotel."

Collaborating with renowned design firms such as Davis Ink, DH Companies, Gensler, and KTGY + Simeone Deary, VAI Resort is bringing a vision to life that marries elegance and innovation with a touch of rock 'n' roll attitude. This fusion of design elements is carefully crafted, resonating with rhythm and harmony throughout the resort.

VAI Resort stands as a testament to architectural excellence, boasting four distinct hotel towers, each a masterpiece of design:

Amphitheater: Offering integrated hotel rooms that provide an unparalleled viewing experience of the VAI Amphitheater, this tower epitomizes luxury and entertainment.
Cadence: A tranquil retreat featuring music-inspired elements that stimulate creativity and relaxation.


Rhythm: An escape to a desert oasis, where song lyrics are artistically inscribed, inviting guests to immerse themselves in a world of luxury.


VAI Villas: These spacious accommodations pay tribute to entertainment venues worldwide, celebrating the unifying power of music.


VAI Resort's standout features include:

VAI Amphitheater: A state-of-the-art entertainment venue set against a breathtaking five-acre oasis backdrop, offering unforgettable entertainment experiences.
Konos Island: The crown jewel of the resort, a 52,000-square-foot island oasis inspired by Mykonos, Greece, and Tulum, Mexico, providing an unparalleled destination within a destination.


Dining Excellence: VAI Resort proudly introduces 12 distinctive restaurants, each offering cutting-edge culinary experiences in unique and inviting atmospheres.


For more information, visit www.vairesort.com.