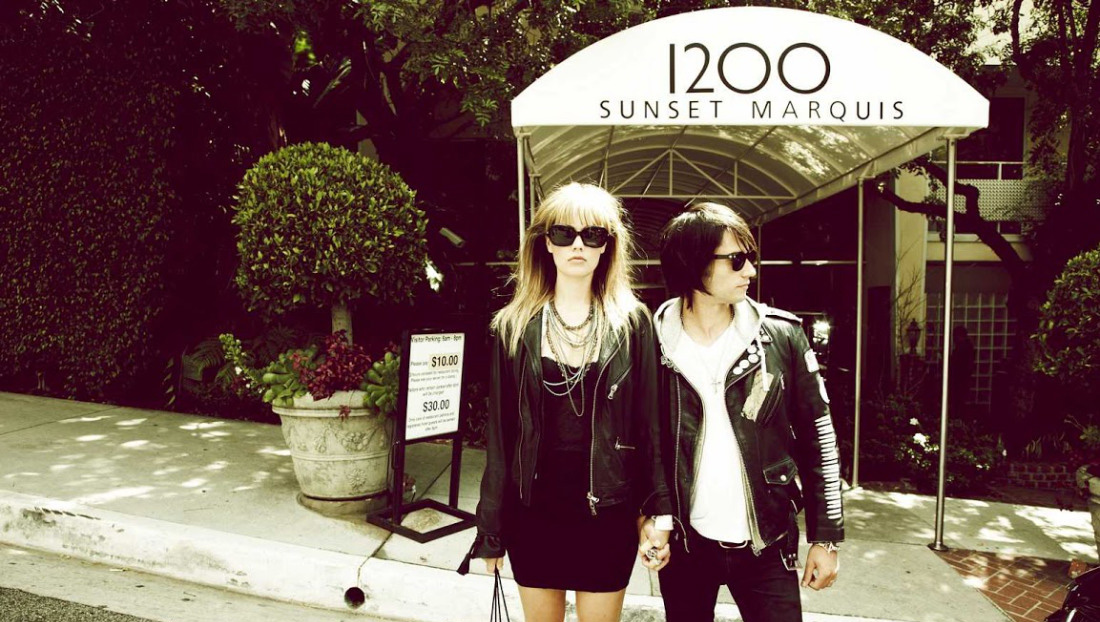 10 Nov

A Legendary Rock Retreat

For the past 50 years, Sunset Marquis has been the home away from home for actors, comedians, writers, artists, filmmakers, fashion designers, supermodels, restaurateurs, billionaire entrepreneurs, and the newest breed of entertainer when the hotel opened its doors in 1963: rock stars.

In a city where few careers last more than fifteen minutes, Sunset Marquis has prospered over five decades as a luxury Hollywood hotel. What started out as a well-kept secret on a secluded residential street has matured into a world-class destination with fine dining, luxurious suites and villas, a recording studio where dozens of Grammy-winning songs have been recorded, tranquil gardens, and one of the most notorious bars anywhere.

Sure there's been a nip here (Astroturf seemed super futuristic in the 60s), a tuck there (Avocado and gold shag carpeting was the height of 70s design, we swear), a $25 million expansion in back (in the hotel world, expansion is a good thing), but what has always defined The Sunset Marquis is its spirit, that je ne sais quoi that differentiates a legend from a trend – like, say, shag carpeting.

Sunset Marquis is 3.5 acres of Mediterranean oasis nestled on a hill just off The Sunset Strip, featuring casual luxury, an accommodating – and might we add discreet – staff, and a history that is the stuff of legend. "Party like a rock star" has become a cliché, a song lyric, and even an energy drink, but at Sunset Marquis, you can relax, dine, create and rejuvenate in the place where the phrase was invented. And at our West Hollywood hotel, you can even park your tour bus underground, if you happen to have one.