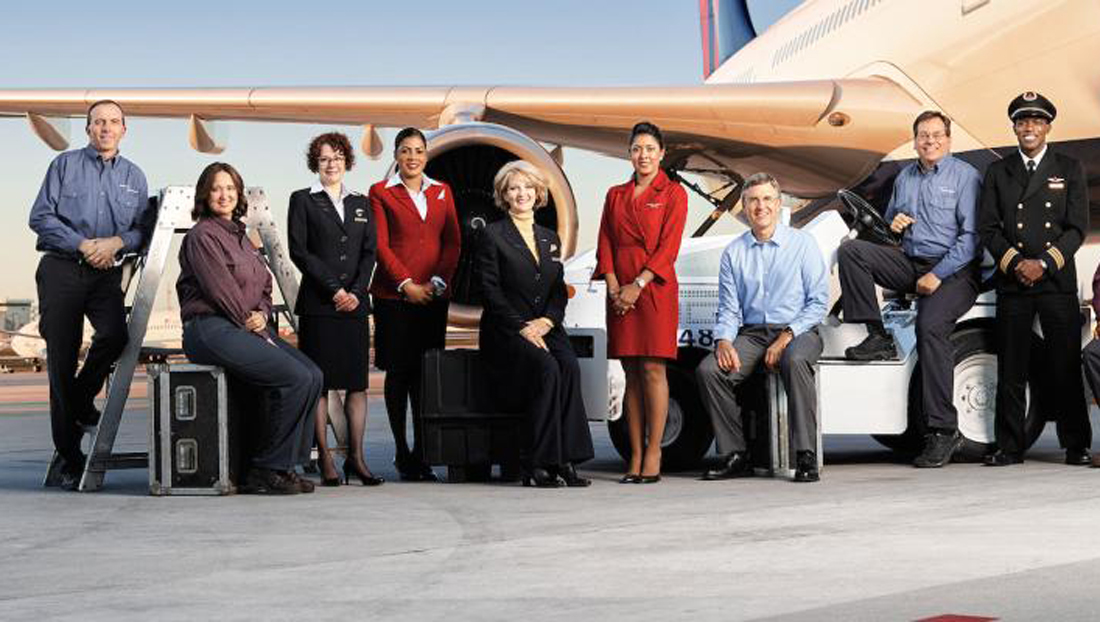 06 Dec

Back to Back Awards for Delta

Joanne Smith, Delta's Executive Vice President and Chief Human Resources Officer, congratulated the airline's employees worldwide on receiving three workplace awards in a week. The awards reflect the airline's efforts to build a great place to work for all its employees.
"This list of awards is remarkable, but it is you – our people – and the way we work together that truly sets us apart from the rest," Smith said in the memo. "These honors validate that the core values stated in Rules Of The Road and The Way We Fly [documents outlining Delta's core values] define who we are, guiding the way we treat customers and each other."On Monday, Delta was named a Best Place to Work for LGBT Equality, attaining a 100 percent Corporate Equality Index score from the Human Rights Campaign.
On Tuesday, the airline announced two awards from Great Place to Work, in conjunction with Fortune magazine: a No. 2 ranking on the 50 Best Companies for Diversity list and a No. 5 ranking on the 10 Best Companies for African-Americans list.
Finally, on Wednesday, Glassdoor recognized Delta with the Employees' Choice Award for the second straight year. The airline ranked No. 21 overall as the top-rated airline.
Smith said that although Delta is proud of the recognition, the airline won't stop here and is committed to building on the momentum towards making Delta the best place to work."Continuing to make Delta a great place to work – and one that is welcoming and inclusive – will take all of our efforts," Smith said. "We are committed to cultivating a culture of employee feedback and engagement while holding steadfast to our values of open, honest and direct communication. It's our goal for Delta to remain a great place to work not just for us, but for the next generation."